[September 8, 2022] Recently, the Wuling Hongguang MINIEV family has been fully renovated. Following the arrival of GAMEBOY with new colors and the arrival of millions of favorite fans, today, Wuling officially announced that the "Easy Charging" service was officially launched. Provide users with a one-stop solution of charging products, installation services and charging operation platforms, and let users enjoy a worry-free, labor-saving and money-saving full-scene charging service experience with new and upgraded services.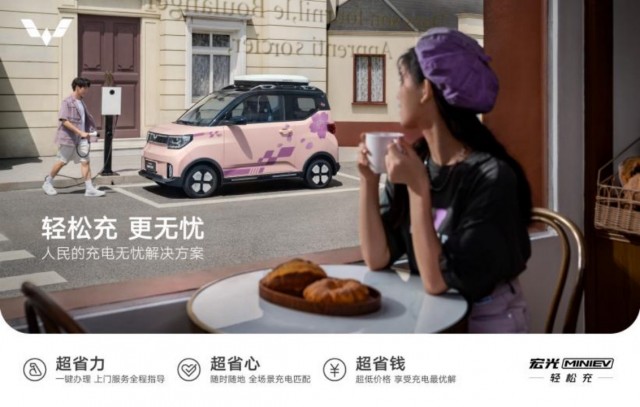 (Wuling "Easy Charging" service officially launched)
The DC fast charging upgrade service is online, and the charging of the whole scene is worry-free
At present, the sales volume of China Wuling New Energy has exceeded 1 million, making it the fastest car company in the world to achieve one million sales of new energy. However, with the gradual growth of the user population, Wuling realized that there are many users who are unable to enjoy the convenience of charging, and they need higher charging efficiency, a more simplified installation process, and a more convenient and safe charging experience. Based on this, Wuling relies on its national top new energy service capabilities, the industry's first network coverage and an efficient spare parts supply chain to provide users with one-stop solutions from charging products, installation services to charging operation platforms.
In terms of products, Wuling combines the needs of users in different charging scenarios to provide exclusive charging solutions. In response to the pain point of users' anxiety about battery life when they go out, and the public charging piles are mostly DC charging, Wuling has launched a DC fast charging upgrade service in response to user needs. Users can purchase Wuling Hongguang MINIEV GAMEBOY (optional fast charging package version); In the future, the DC fast charging upgrade package can also be installed. This service is the first to be applied to GAMEBOY, and will be applied to other models in the future. At the same time, in the self-built house charging scenario, users can install a 2.2kW surface-mounted waterproof protection socket; in open scenarios such as urban residential parking spaces, users can choose a 2.2kW charging socket assembly with anti-theft power function; users who want to improve charging efficiency , Wuling also provides 3.5kW/7kW household AC charging piles.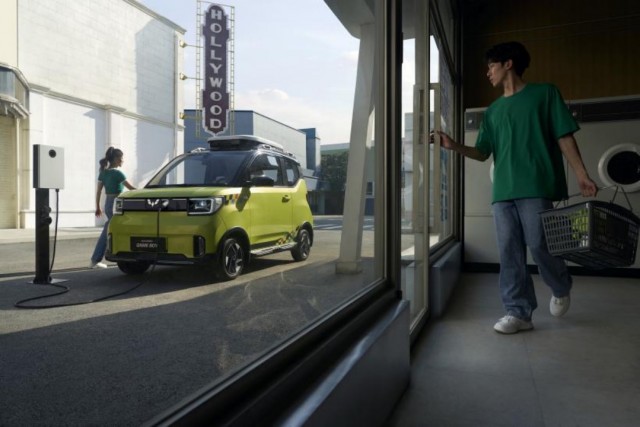 (Wuling launches DC fast charge)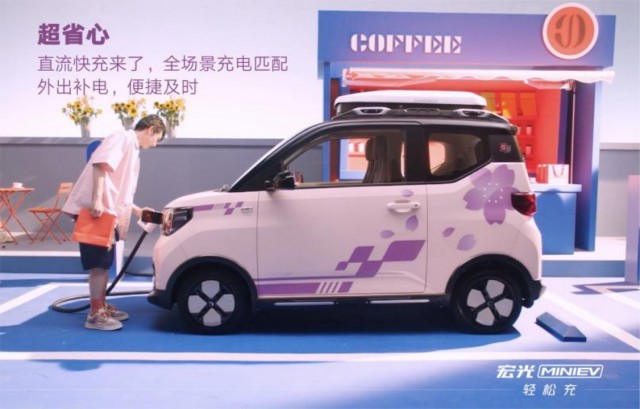 ("Easy Charging" service is super worry-free)
In terms of installation services, due to the unprofessional operation, unguaranteed service, opaque charges, and no product warranty in most installation services in the market, Wuling has launched an official charging installation service based on user needs. The property approval process will also provide one-on-one professional guidance throughout the process. At present, Wuling installation service has covered 160 cities across the country, and more cities will be launched in the future.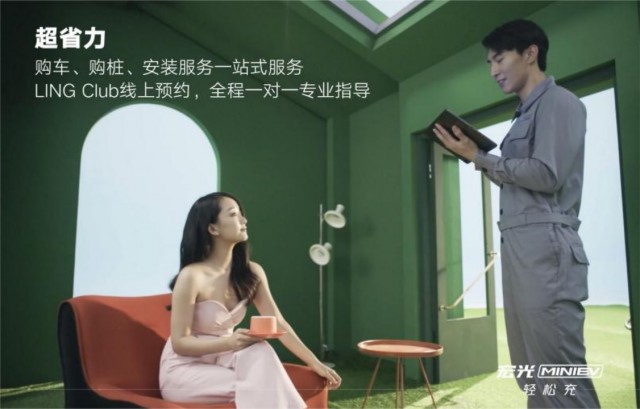 ("Easy Charging" service is super labor-saving)
At the same time, in order to facilitate car owners to go out and replenish electricity conveniently, Wuling has launched a "parking and charging" module on the LING Club APP. Users can operate intelligently recommended charging stations, charging maps, scanning code charging, charging control, and diamond value deduction and payment. Among them, in addition to Wuling's self-built charging piles, Wuling's charging operation platform has been interoperable with special electric charging piles, which ranks first in the national public charging pile operation. Currently, there are 6,425 charging stations connected to the country, and more than 80,000 charging piles are connected. Covering major scenarios such as urban core business districts and office parks.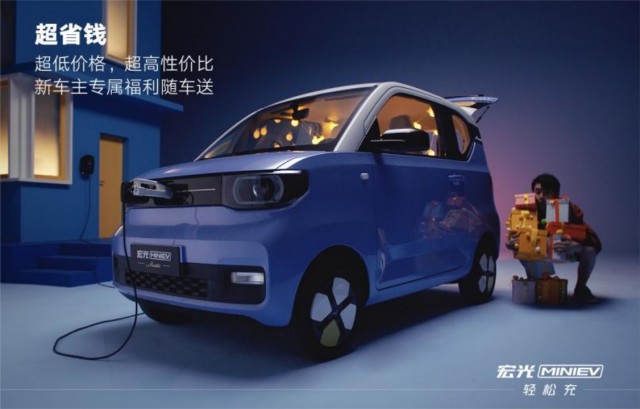 ("Easy Charging" service saves money)
Heavy benefits are given back to users, and charging is more worry-free
In September, Wuling, as a sincere fan, issued exclusive charging benefits for new owners. Users who ordered Hongguang MINIEV series products through the official LING Club platform can enjoy the Wuling Hongguang MINIEV Sandian lifetime warranty, allowing the car to be used with a full life cycle warranty. Worry-free; GAMEBOY gives 3.5kW charging pile, smart central control screen and 2,000 yuan tide reform fund that can be used to deduct DC fast charging upgrade package products (only for 300km battery life models); MINIEV classic models and Macarons are available immediately after purchase Free 2.2kW charging waterproof socket. Wuling pays attention to the whole cycle of users' car use, and enables users to start charging without worry and travel with professional and high-quality services.
Wuling Easy Charging Service integrates features such as worry-saving, money-saving, safety and efficiency, and one-stop solutions, helping users to achieve freedom of travel and worry-free charging. Wuling always adheres to the original intention of "Wuling builds what the people need", continues to gain insight into user needs, and contributes to promoting the popularization of new energy vehicles around the world and the achievement of the dual-carbon goal.
---
Post time: Sep-08-2022