According to foreign media reports, after eight and a half years of continuous production, the BMW i3 and i3s were officially discontinued. Before that, BMW had produced 250,000 of this model.
The i3 is produced at BMW's plant in Leipzig, Germany, and the model is sold in 74 countries around the world. It is the first pure electric vehicle of the BMW Group and one of the first standalone pure electric models on the market. The BMW i3 is a very unique car because it has a passenger compartment made of carbon fiber reinforced plastic (CFRP) and an aluminum chassis.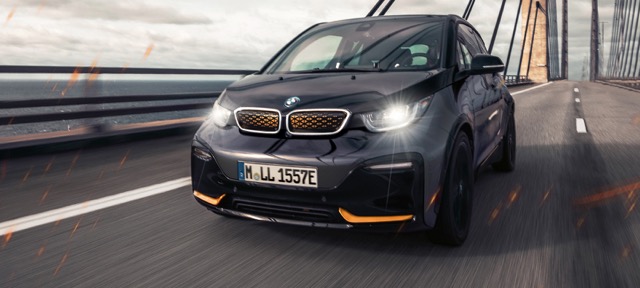 Image credit: BMW
In addition to the 100% pure electric i3/i3s (sport version), the company also offers the i3/i3s REx (extended range) model, which is equipped with a small gasoline engine for emergency use. The initial version of the car was powered by a 21.6 kWh battery (18.8 kWh usable capacity), which was later replaced by 33.2 kWh (27.2 kWh usable capacity) and 42.2 kWh batteries for its range in WLTP mode Up to 307 kilometers.
With cumulative global sales of 250,000 units, BMW said it has become the most successful model in the world's premium compact electric vehicle segment. The last i3s were produced in late June 2022, and the last 10 of them happen to be the i3s HomeRun Edition. BMW also invited some customers to the assembly shop to witness the final production of these vehicles.
Parts of the BMW i3/i3s, such as battery modules or drive units, are also used in other electric vehicles. Specifically, electric drive components are used in the MINI Cooper SE. The same battery modules as the i3 are used in the Streetscooter van, Karsan electric bus (Turkey) or Torqeedo electric motorboat used by the Deutsche Post Service.
Next year, the BMW Group's Leipzig plant, which will become the group's first plant to produce both BMW and Mini models, will begin production of the next-generation all-electric Mini Countryman.
---
Post time: Jul-13-2022