From November 22nd to 23rd, Israel time, the first batch of Leapmotor's overseas stores successively landed in Tel Aviv, Haifa, and Ayalon Shopping Center in Ramat Gan, Israel. An important move. With its excellent product strength, Leap T03 has become a popular model in stores, attracting many local consumers to appreciate and experience it.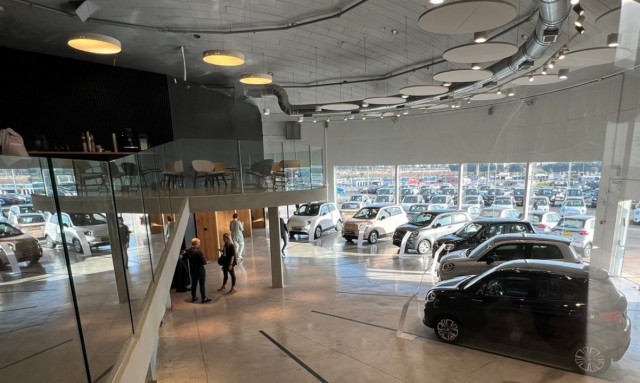 Leap Motors-Tel Aviv, Israel
This time, Leapmotor has set up two city stores (Showroom) and one shopping mall store in Israel. The Leapmotor store in Tel Aviv, the second largest city in Israel, provides a wealth of show cars and ready-to-use cars, which can satisfy consumers who place orders on the same day. Pick up the car purchase demand. As the largest metropolitan area in Israel, Tel Aviv is Israel's economic hub and one of the most densely populated areas, with its "highest" consumption level in the country.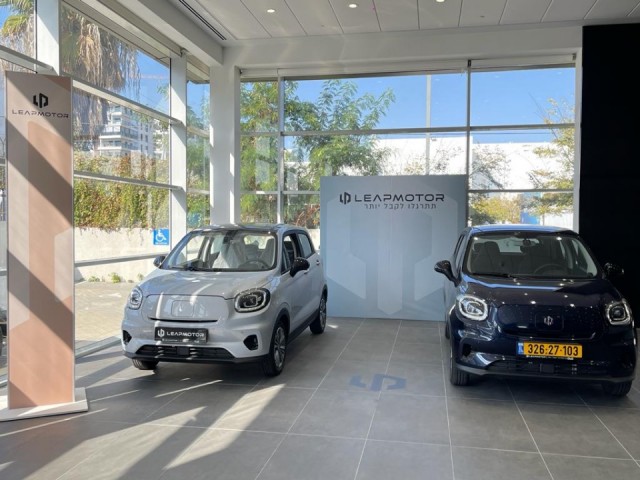 Leap Motors-Israel Haifa Store
Leapmotor Israel's second store is located in the northern city of Haifa, which will provide services for customers in northern Israel; the store is located in Ayalon Shopping Center, one of the largest shopping malls in Ramat Gan, Israel, relying on the clustered traffic brought by the business district Advantages further enhance the reputation of the Leapmotor brand in Israel, and then radiate to adjacent markets in Europe.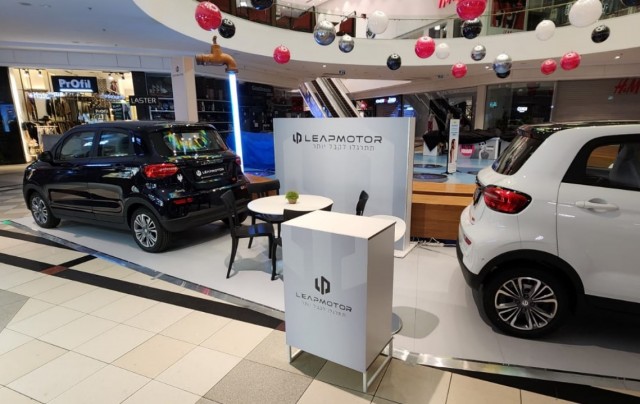 Leap Motors-Ramat Gan Ayalon Shopping Center store
The partner of Leapmotor is a well-known company in the Israeli auto industry. It was established in 1981. Its business scale has always been in a leading position in the market. It is an innovative company with the support of a strong auto group and shareholders; Leapmotor has full lifecycle service capabilities in Israel, creating an integrated service experience for consumers in Israel and neighboring Europe.
At present, the Israeli auto market is undergoing a rapid transformation from fuel oil to new energy. In line with the low-carbon trend of local auto consumption, pure electric vehicles have jumped into an important high-speed growth point in the local market. Hatchbacks and small cars have become the current favorites of Israeli consumers. First choice for car purchase. Relying on product strengths such as exquisiteness, compactness, rich configuration, and intelligent experience, Leap T03 has won the eager attention of overseas markets such as Israel with its high price-performance ratio.
Leaprun T03 has passed the EU vehicle form certification, obtained the sales license in the European market, and can be officially registered in all EU countries. Israel also recognizes EU certification standards and adopts one of the most stringent WVTA vehicle type approval certification systems in the world, that is, vehicle product certification in accordance with the regulations of the Economic Commission for Europe and the EU's vehicle certification framework directive. This fully proves the high standards of Leapao in terms of research and development technology, manufacturing process, and product quality.
Since its establishment seven years ago, Leapmotor has firmly established its technical route of global self-research and vertical integration, and has firmly established itself as the first camp of new car-making forces with its strong product strength. The opening of the first three stores in Israel will further improve the overseas sales and service network of Leapmotor, and help improve the pace of overseas delivery of Leapmotor. In the future, Leapmotor will continue to expand overseas markets, further speed up the global strategic layout, and achieve leapfrog development.
---
Post time: Nov-24-2022