On August 31, Tesla's official Weibo announced that Tesla Supercharger Station 100 was completed in Beijing.

In June 2016, the first supercharging station in Beijing— Tesla Beijing Qinghe Vientiane Supercharging Station ; in December 2017, the 10th supercharging station in Beijing — Tesla Hairun Building Supercharging Station was put into use ; Now the 100th super charging station has been officially completed.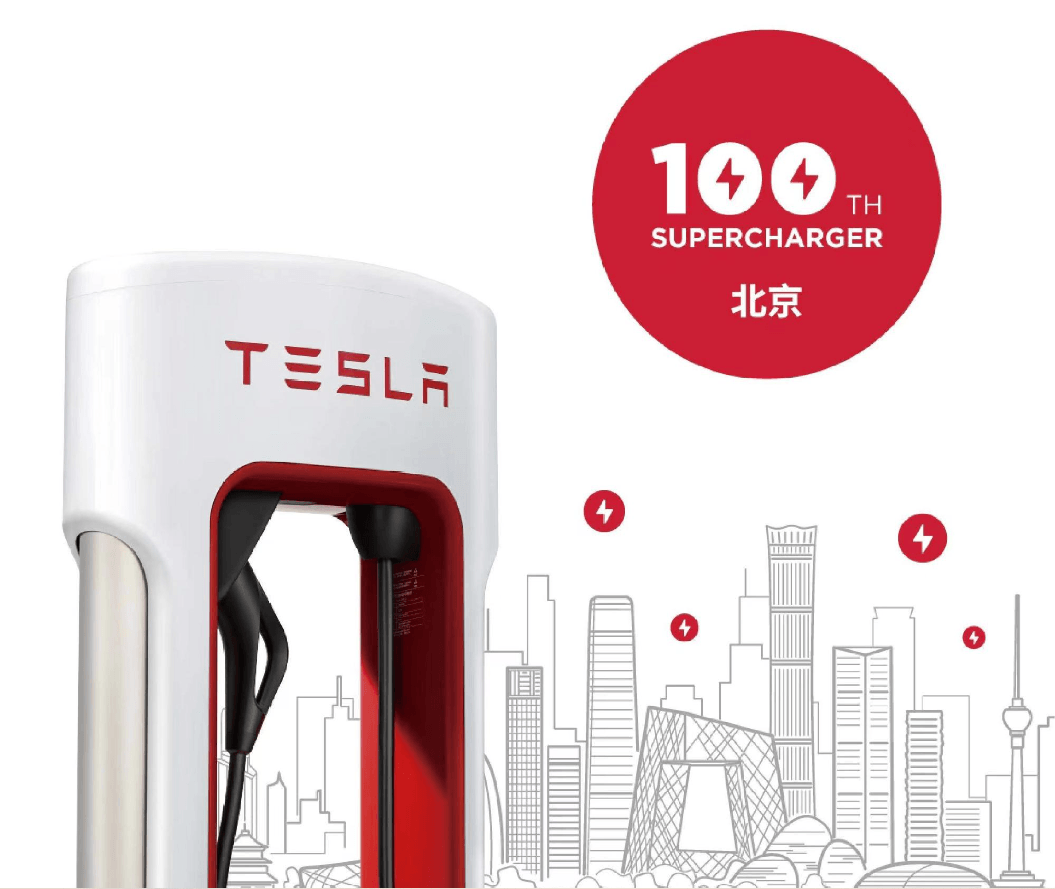 Super charging stations are an important part of Tesla's introduction to China and bringing consumers a "3+1" charging solution, that is, (mainly home charing piles, supplemented by super charging, supplemented by destination charging, and emergency mobile chargers). part.
Today, Tesla owners in Beijing can find a charging site within 15 minutes on average. Owners can quickly check the usage status of each charging pile on the central control large screen and navigate with one button to get the fastest and closest energy replenishment route. After arriving, you only need to park in the parking space, plug in the stun gun, and do your own business. When you come back, you can recharge the battery without wasting extra time to charge.
Up to now, construction and opening in mainland China: more than 1200 super charging stations, more than 8900 super charging piles, more than 700 destination charging stations, more than 1800 destination charging piles, covering more than 370 cities and regions.
---
Post time: Aug-31-2022