In September, the China Automobile Dealers Association jointly released the "Report on China's Auto Value Preservation Rate in the First Half of 2022″. Wuling Motors ranked first in China's own brand value preservation rate with a three-year value preservation rate of 69.85%; Hongguang MINIEV with a one-year value preservation rate of 87.55% The value retention rate ranks first in the value retention rate of pure electric vehicles of Chinese brands. The value preservation rate data reflects the relationship between the past market environment, industry trends, enterprise development and the value preservation rate at the macro level, and at the micro level, it also reflects the comprehensive strength of the brand's product power, recognition, reputation and so on.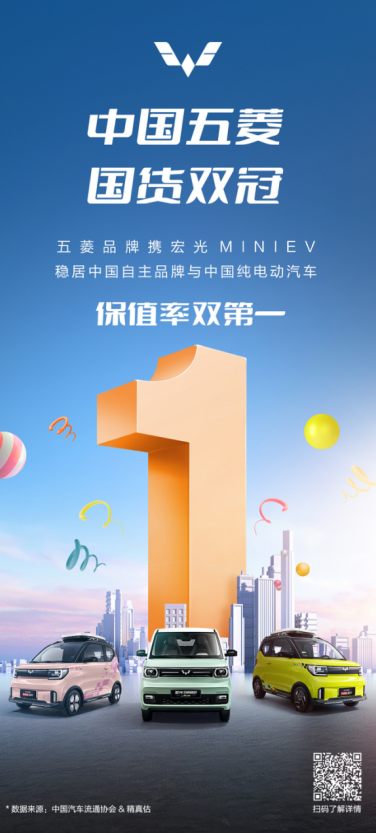 After five years, Wuling's 1 millionth new energy vehicle officially rolled off the production line in August this year, and achieved a million-dollar sales breakthrough among global auto brands at the fastest speed. The strength of saving money, the overall sales volume has been the top sales of pure electric vehicles in China for 24 consecutive months, and it has reached the top sales of new energy single models in the world for 7 times. It is deeply rooted in the hearts of the people; the Wuling Air ev also made its global debut in Indonesia, with more than 2,500 user orders in more than a month, which has attracted great attention from local users, and will also represent Chinese cars as the official car for this year's G20 summit. On September 25th, China's first pure electric convertible – Wuling Hongguang MINEV convertible version was officially launched, LING LAB and one-stop charging ecology to meet the personalized customization needs of users "thousands of vehicles", from products, The service-to-platform integrates labor-saving, worry-saving and money-saving to help users realize the freedom of charging.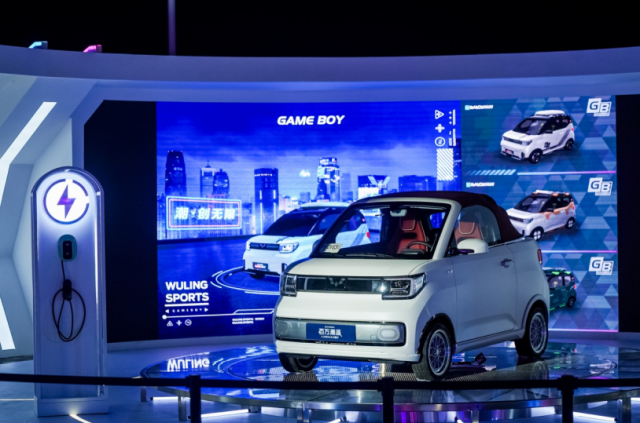 (On September 25, the Hongguang MINIEV convertible version, the new color of the GAMEBOY model and the new Macaron will be launched simultaneously)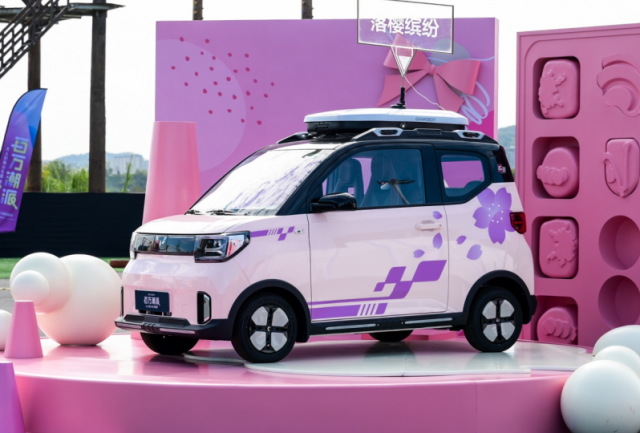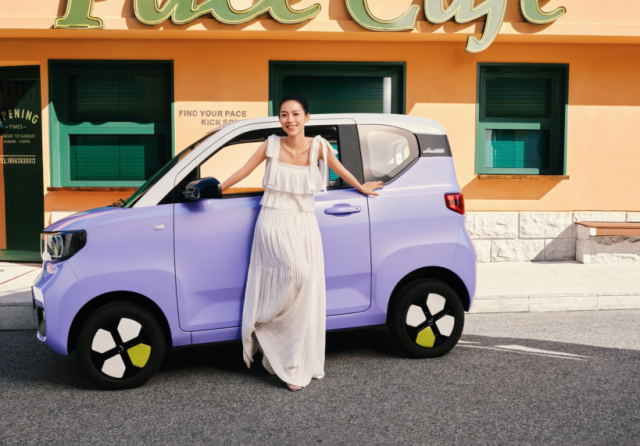 Wuling brand and Hongguang MINIEV value preservation rate double first reflects the strong strength behind Wuling brand "Wuling builds what the people need". The "people's scooter" Hongguang MINIEV has provided millions of users with more than 9 billion kilometers, 1.5 billion times, and 400 million hours of convenient travel and protection with the product strength of "easy to drive, easy to use, and easy to save money", leading the way. The development of the new energy scooter market creates a better travel life for users.
---
Post time: Sep-28-2022