On September 29, Musk said on a social platform, "Cybertruck will have enough water resistance that it can act as a boat for a short time, so it can cross rivers, lakes and even less turbulent seas. "
Tesla's electric pickup, the Cybertruck , was first released in November 2019, and its design was finalized on June 23, 2022, and production will begin at the Texas plant in mid-2023. As early as the beginning of this year, the rendering of Cybertruck's water suit was exposed on the Internet.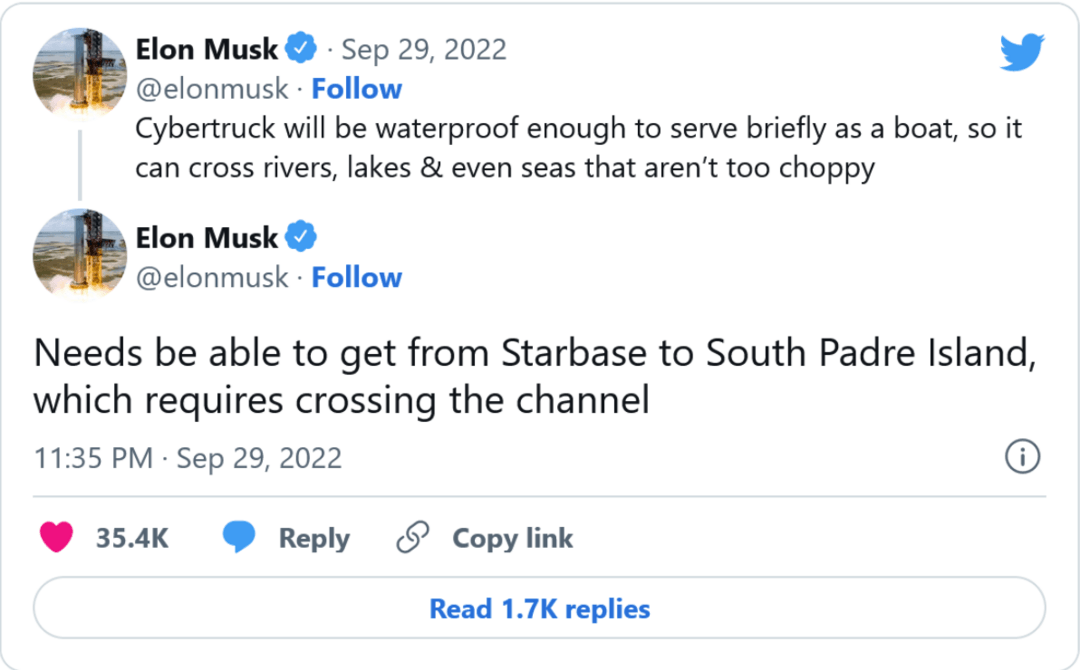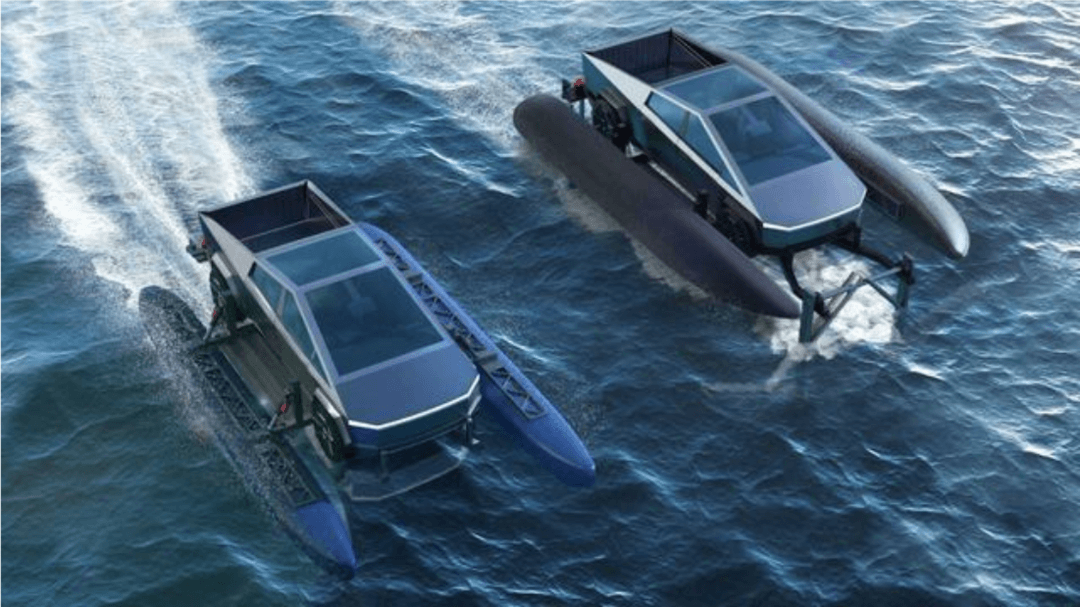 According to reports, the assembled Cybertruck will be transformed into a catamaran, and there is also a plan to transform into a faster catamaran hydrofoil. In terms of power, the Cybercat will extend up to five outboard motors. to provide thrust. The water speed of ordinary catamaran will exceed 22 knots, and the speed of hydrofoil Cybercat Foiler can reach more than 35 knots.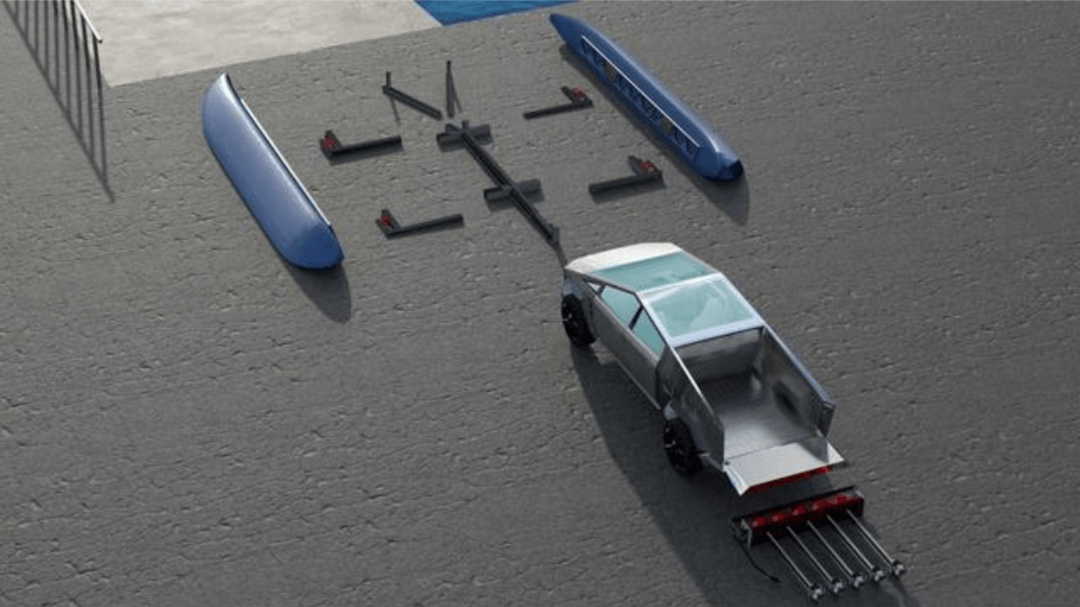 According to Musk, the Cybertruck can be used as a boat for a short time. It is understood that electric vehicles are also at risk if water enters the cabin and causes damage to all electronic equipment, but if the seal is good, electric vehicles can wade much deeper than internal combustion engine vehicles.
In terms of battery life, according to the previously exposed patent map, the car has a cruising range of up to 610 miles, or about 980 kilometers.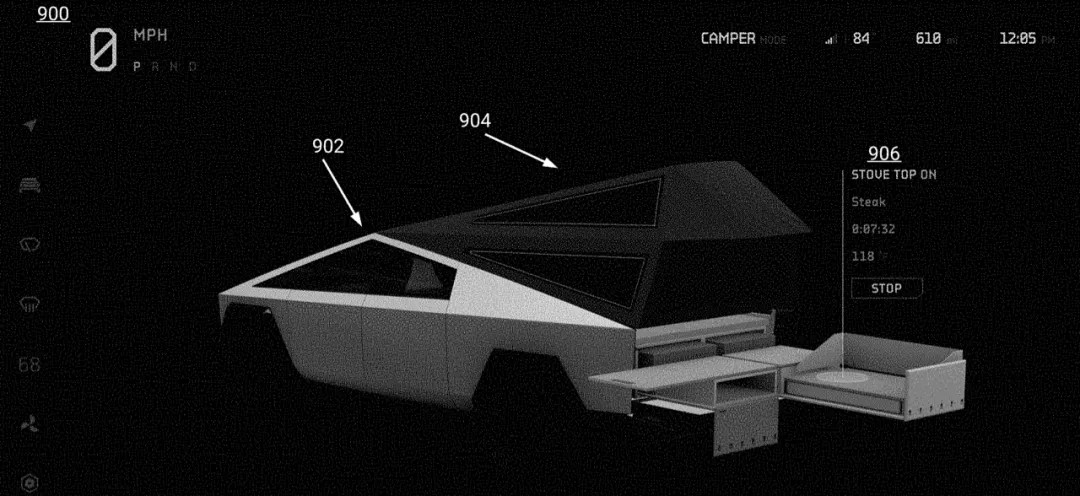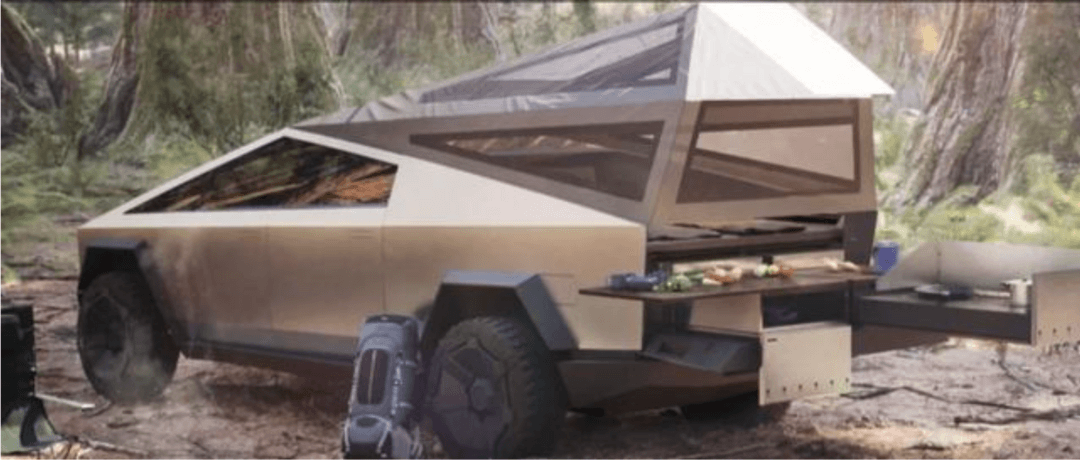 As an electric truck, the Cybertruck naturally has a camping function. In addition to the standard external power supply function, it is expected to provide camping accessories options, including tents, stoves and even mattresses.
---
Post time: Oct-03-2022