Service Name: Pool and Small Equipment SRD

Service Category: SRD for Small Equipment Machinery
Direct drive for small equipment and large machine tools
Wide speed, low current, high torque switched reluctance motor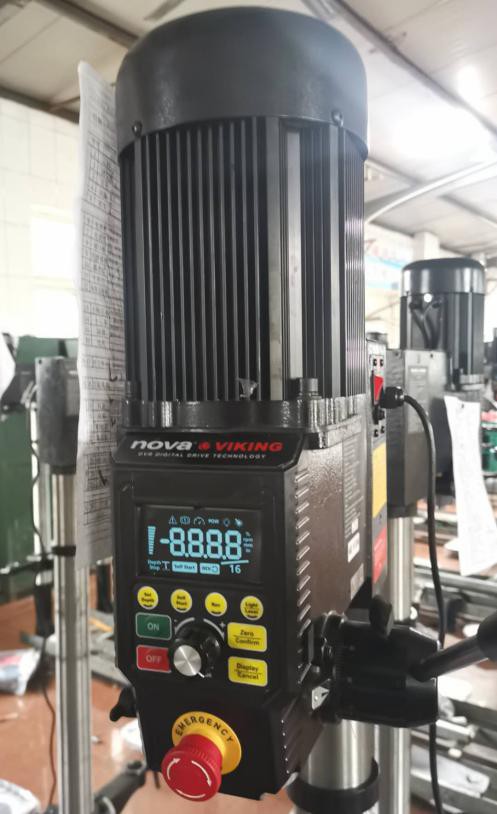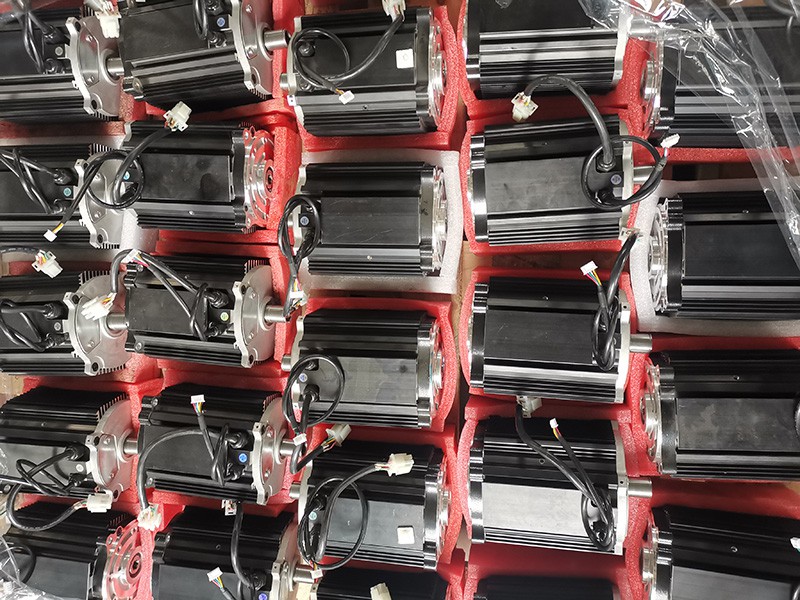 High efficiency, high torque output, intelligent control in a wide range of direct drive, and the assistant equipment can be upgraded
Direct-drive wide-speed, low-current, high-torque switched reluctance motors and drive systems for small equipment and large machine tools
1. Basic features — Schemes to improve equipment performance
1), direct drive, effective work from 100 to 4200 rpm, no need for transmission belts, chains, reducers, etc.
2), in a wide speed range, low current, high torque output.
3), intelligent control, can be seamlessly connected with other systems to form a closed-loop system.
2. Basic use
Using this motor, the performance and energy saving of mechanical equipment can be improved to a significant level, thereby realizing upgrading.
| | | | |
| --- | --- | --- | --- |
| Direct drive fans |   Direct drive drilling rigs  |  Direct drive lathes | Weaving and Textile Equipment |
| Direct drive sawing machines | Tools and working machinery | Direct drive pumps (such as swimming pool pumps)  | Special equipment |
3. Basic parameters
| | | | | |
| --- | --- | --- | --- | --- |
| model | Rated voltage | rated power | Direct drive speed range | Effective direct drive speed range |
| D-SRD01 | 110V/220V/380V  | 750W _ | 100-4000 | 100-3500 |
| D-SRD02  | 110V/220V/380V  | 1 1 00W | 100-6000 | 100-4500 |
| D-SRD03 | 110V/220V/380v  | 1500W | 100-6000 | 100-4500 |
| D-SRD04  | 220V/380V  | 22 00W | 100-6000 | 100-5000 |
| D-SRD05  | 220V/380V  | 30 00W | 100-6000 | 100-5000 |
| D-SRD06  | 220V/380V  | 40 00W | 100-6500 | 100-5200 |
| D-SRD07  | 220V/380V  | 50 00W | 100-7000 | 100-5500 |
4. Measured data—–Representation of wide and large torque
1). 1000W (D-SRD01)
| | | | | | | | | |
| --- | --- | --- | --- | --- | --- | --- | --- | --- |
| serial number | torque | Rotating speed | Output Power | Input voltage | Input Current | input active power | Power factor (without PFC) | efficiency |
| 1 | 2.30 | 2760.00 | 665.00 | 114.50 | 9.5 | 730.0 | 0.67 | 0.91 |
| 2 | 3.10 | 2070.00 | 672.00 | 114.60 | 11.9 | 936.0 | 0.68 | 0.72 |
| 3 | 4.50 | 1770.00 | 834.00 | 114.70 | 13.7 | 1087.0 | 0.69 | 0.77 |
| 4 | 5.90 | 1383.00 | 854.00 | 114.80 | 15.0 | 1189.0 | 0.69 | 0.72 |
| 5 | 7.60 | 1000.00 | 796.00 | 114.90 | 15.4 | 1210.0 | 0.68 | 0.66 |
| 6 | 8.90 | 800.00 | 746.00 | 114.80 | 16.0 | 1247.0 | 0.68 | 0.60 |
| 7 | 9.20 | 700.00 | 674.00 | 114.9 | 15.9 | 1228.0 | 0.67 | 0.55 |
| 9 | 11.20 | 499.00 | 582.00 | 114.70 | 15.9 | 1210.0 | 0.66 | 0.48 |
| 10 | 11.60 | 399.00 | 486.00 | 114.40 | 15.4 | 1156.0 | 0.65 | 0.42 |
| 11 | 11.40 | 288.00 | 355.00 | 114.10 | 13.1 | 1008.0 | 0.67 | 0.35 |
2) .1500W(D-SRD03) output characteristics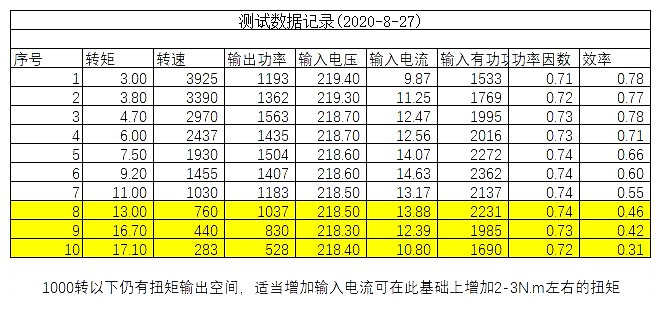 2) .1500W (D-SRD02)
| | | | | | | | | |
| --- | --- | --- | --- | --- | --- | --- | --- | --- |
| serial number | torque | Rotating speed | Output Power | Input voltage | Input Current | input active power | Power Factor (PFC Adjustment) | efficiency |
| 1 | 2.1 | 2860 | 629 | 219.5 | 4.65 | 991 | 0.97 | 0.63 |
| 2 | 3.1 | 2443 | 793 | 219.7 | 5.4 | 1153 | 0.97 | 0.69 |
| 3 | 4.6 | 2071 | 998 | 219.7 | 6.43 | 1380 | 0.98 | 0.72 |
| 4 | 9 | 1485 | 1399 | 219.9 | 9.26 | 2010 | 0.99 | 0.70 |
| 5 | 11.3 | 1200 | 1420 | 219.8 | 9.44 | 2048 | 0.99 | 0.69 |
| 6 | 13.3 | 1000 | 1393 | 220 | 9.4 | 2043 | 0.99 | 0.68 |
| 7 | 14 | 900 | 1319 | 220.1 | 9.21 | 2003 | 0.99 | 0.66 |
| 8 | 16.2 | 800 | 1357 | 220 | 9.54 | 2062 | 0.98 | 0.66 |
| 9 | 18 | 696 | 1312 | 219.6 | 9.46 | 2058 | 0.99 | 0.64 |
| 10 | 20.2 | 586 | 1239 | 219.2 | 9.43 | 2040 | 0.99 | 0.61 |
| 11 | twenty two | 493 | 1136 | 220 | 9.46 | 2053 | 0.99 | 0.55 |
| 12 | 23.7 | 400 | 993 | 220.1 | 9.08 | 1967 | 0.98 | 0.50 |
| 13 | 25 | 293 | 767 | 220.2 | 9.3 | 2025 | 0.99 | 0.38 |
4) .2200W (D-SRD04) output characteristics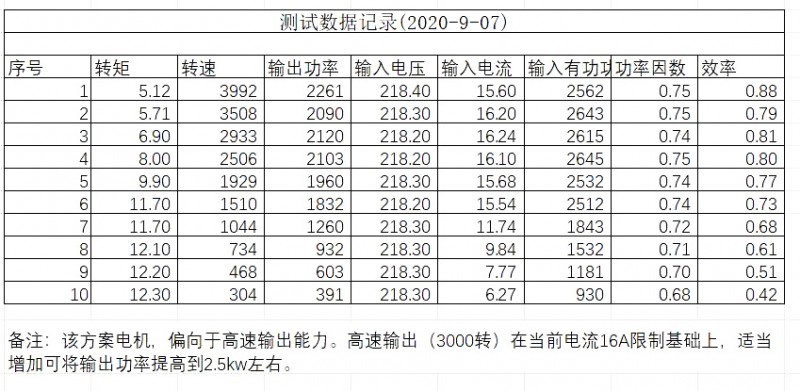 5. Drawing size
1500w
1000w with fan
     1000W without fan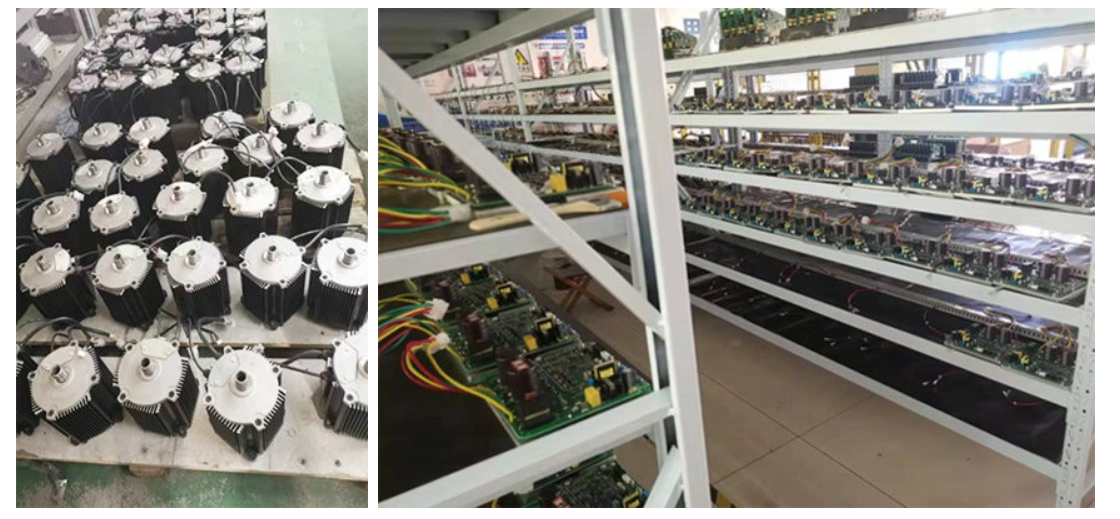 Direct-drive switched reluctance motors and controllers used in our Seiko drilling machines, sawing machines and woodworking equipment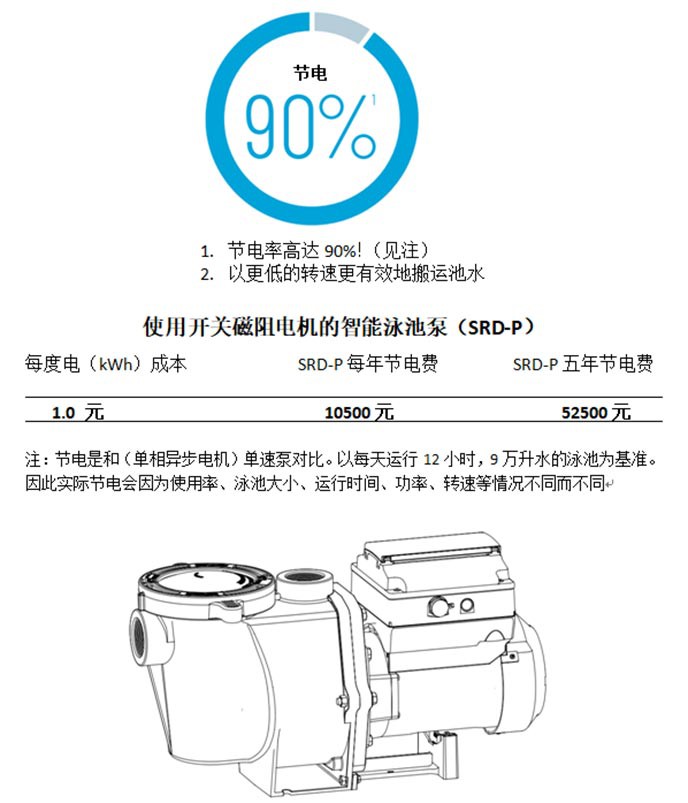 Power saving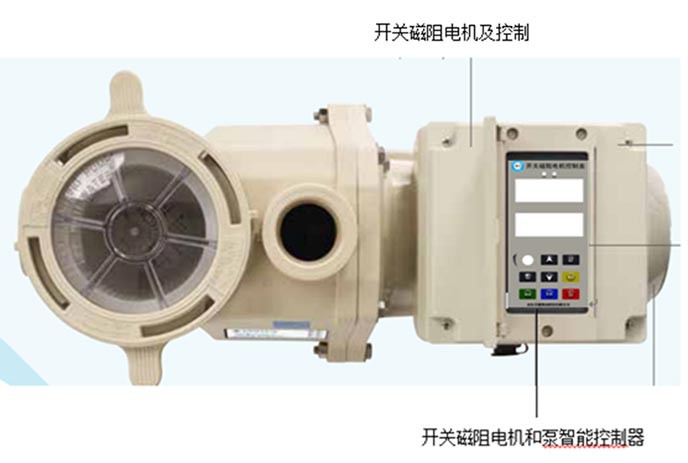 Intelligent controller of SR motor and pump
Switched reluctance motor basic model:
power
gear
Speed ​​range
illustrate

1.2/1.36HP

3-6

200-4500

The optimization of output characteristics within the gear and stepless speed regulation range can be adjusted according to user requirements.

1.3w/1.64HP

3-6

200-4500

1.6w/2HP

3-6

200-4500

2.0kw/2.7HP

3-6

200-4500
---
Previous:
Switched reluctance motor used in new energy construction machinery and operation vehicles
---